A physIQ On Demand Webinar
Advanced Protection: Wearable Biosensors in Drug Safety and Pharmacovigilance
Pharmacovigilance and drug safety are of the utmost importance. As the industry advances its focus from drug efficacy to effectiveness or the degree of beneficial effect under "real world" clinical settings, there will be a need for monitoring that goes beyond the data collected through spot checks and discrete measurements.
This is where advanced analytics from wearable biosensors can make a major difference in ensuring drug safety. The personalized predictive analytics available from leading health analytics companies can significantly reduce the risk of treatment and keep patients safe and healthy.
In this webinar, we will explore how wearable biosensor data can be used to greatly enhance the detection, assessment, understanding, and prevention of adverse effects or any other drug-related problems.
Please complete this form to access the video and slides.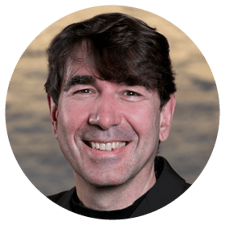 John Varaklis
Chief Strategy Officer
John Varaklis brings extensive experience in Global Clinical Development having led early and late-phase Clinical Operations at Novartis, Abbott and Roche.
As a pioneer in direct from patient data capture approaches, John's innovation team led the implementation of the first wireless remote endpoint collections solutions at Novartis and was awarded a patent for this novel work.